Executive Producer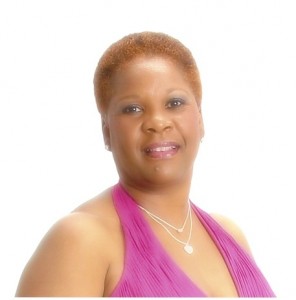 New York Times and USA Today Bestselling Romance Novelist Brenda Jackson was born a true romantic. Married to her childhood and high school sweetheart, Gerald Jackson Sr., Brenda graduated from William Raines High School and went on to earn a degree in business administration from Jacksonville University. While working a rigorous schedule in her career in management with a major insurance company, Mrs. Jackson turned to reading romance novels as way to relax after a busy day, but was dissatisfied with the lack of cultural and ethnic diversity in the characters. After complaining to her husband, he registered her for a romance writers' conference and encouraged her to try her hand at writing.
Brenda was determined to write novels that were multicultural romances, featuring African American characters that conveyed the belief that "love is everywhere". Her first novel, Tonight and Forever, was published in 1995. Tonight and Forever, as well as the next few books she published followed the fictional Madaris family, giving Brenda an opportunity to portray professional African- American men who were both appreciative and respectful of women. To this day, her heroes are in many ways inspired by her husband, whom she considers to be a very strong African- American male who is supportive of his wife and centers his life around his family, which includes their two sons, Gerald Jr. and Brandon.
In 2001, Brenda released her first mainstream women's fiction novel, A Family Reunion. As with her previous romance novels, this book contained a "sexy spark", as well as Brenda's familiar "polished and confident writing style", which allowed her characters to burst with color right off of the page. The following year, she became the first African- American author to have a novel published as part of Harlequin's Silhouette Desire line of passionate romance novels.
Brenda retired from State Farm Insurance after it became clear what her calling was. Now with over 85 books under her name, as well as several multicultural awards and recognitions for her accomplishments, Brenda has decided to take her career to the next level. In 2009, she opened Madaris Publishing, an independent publishing company, from which she has released a handful of her stories directly to her fans. After teaming up with Gerald Jackson Jr.'s film production company to produce the groundbreaking book trailers for Slow Burn, Intimate Seduction, Tall Dark Westmoreland, and Solid Soul, she created Madaris Entertainment, a film production company that is currently working on her first feature film- Felicia Madaris and Trask Maxwell's story- Truly Everlasting.  Click here to read the press release on Brenda's website.
With no sign of slowing down, Brenda has taken on the world of romance by storm with her grace, intelligence, and most of all- with her passion.
Website Link: www.brendajackson.net